Whether you're a big company or a small business, social media automation will help you get more engagement from your online followers and build brand awareness. Social media automation tools will help you build your social media presence. With the help of automation tools, you can have the power to manage multiple accounts in one click, schedule posts to reach the right audience at the right time, and monitor the performance of your campaigns across various platforms. There are tons of benefits of social media automation for your businesses.
There is a growing belief that businesses are beginning to wake up to the benefits of automating social media marketing, to scale the efforts across platforms. Social media automation takes the hassle out of posting content and responding to customer comments.
It makes your life easier by automatically managing every aspect of your social media presence, including posting, scheduling, engaging and responding.
Here are just some of the facts to consider:
There are over 3 billion active users on social media platforms
Getting direct access to social media users can help brands grow followings on social media
Building a brand today requires the use of social media in an efficient and effective way
Social media helps businesses build relationships with their customers by using different techniques like answering questions
Social media plays an important role in establishing a good relationship between customers and companies in today's world. They can gain trust by giving clear information to the customers by answering their queries.
Benefits of Social Media Automation
1. Build Relationships
If you've ever tried to manually schedule tweets or Facebook posts, you know that it's easy to forget some and end up tweeting late at night, or scheduling tweets to send out the same day they're created.
With automated tools, there's no reason for you to forget. Just set your tool to send your social media updates and it does all the work for you. Automated tools can also help you monitor multiple accounts at once.
2. Social Media Automation is Time-Saving
For running social media campaigns you need to have loads of time to run and manage campaigns. To achieve this you need a social media marketing team that will be active and consistent to attract customers.
The best way to make time to achieve all social media goals is by using social media automation. Social media automation is the best way to achieve these goals without a substantial social media management team.
Instead of wasting your precious time managing your social media campaigns, you should use this time to create more content for your social media. Without wasting your time on managing social media you can just focus on automation and this is one of the benefits of social media automation.
When you automate the marketing campaigns on different social media platforms you are more efficient in maintaining a brand identity on social media networks. When your posts are consistent and timely reach the audience this increases the chances of exposure and engagement.
3. Promote Your Brand With Social Media Automation
Social media automation tools are extremely popular, and they're used by companies that want to cut down on their marketing and advertising costs by creating content in bulk.
Automation tools can also help brands to keep up with the fast-paced world of social media, and they can allow them to maintain their brand without a huge amount of time spent on posting.
If your business is a B2B, SaaS, or technology-based company, you can use automation tools to build relationships with the customers by posting on regular basis.
4. Establish Authority
Once you've built a relationship with your audience, you'll want to build relationships with the people who matter most to you.
You can do this by using an automated social media marketing tool to schedule posts to the social channels that matter most to your business. Social media automation allows businesses to send messages and updates to customers and followers through their platforms using scripts and automation tools.
5. Generate Leads
Many businesses fail to realize the potential of social media marketing. If you can't generate leads through social media, you may as well be using traditional techniques.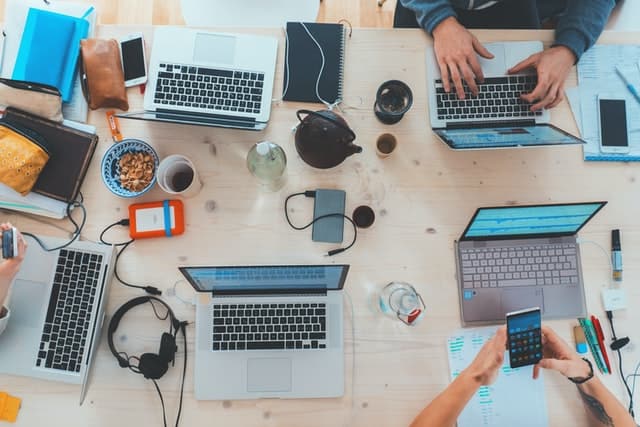 Social media marketing is much more than just posting links to your content on Facebook and Twitter. It's about creating relationships with your audience so that they become a part of your brand.
6. Increase Revenue With Automation
It is often the case that business owner spends most of their time and money on managing and interacting with their customers via social media. With automation tools, you can choose how and when to interact with customers and prospects on social media by managing all operations with the help of automation.
Social media managers can schedule posts to be sent out at times that best reach the audience. This way it can be done at once and you do not need to have a big team for social media management. All can be done with the help of automation tools.
7. Maintain Consistency
With Social Media automation, you can save time and reduce the effort it takes to maintain an online presence.
Create a schedule to post your Amazon campaigns. Automate the posting on all your social media accounts and have your posts appear at the right time for the right audience.
You can better optimize your social media marketing using this approach. In addition, you can reduce the chances of any human error.
What's the key to success in online business? Consistency. And what's the best way to consistently deliver high-quality content? Social Media automation.
In conclusion, social media automation tools are here to stay. They are increasingly being used by businesses who want to cut down on manual processes.
It's still early days for social media automation, but if you aren't already using social media automation tools in your business, then you are seriously missing out. So, when thinking about how to automate social media, here we are to help you to automate your social media.